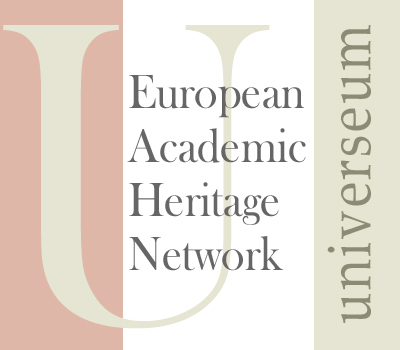 UNIVERSEUM NEWSLETTER - October 2022
Dear Members of Universeum Network Community,

As you know during the Annual Meeting in Brussels/Leuven a new working group was established -

Universeum Newsletter.
It will be devoted to sharing and collecting information about Universeum, national university museums networks, individual university museums and other initiatives, projects, etc. connected with university traditions and heritage.
We fully realize that there are so many events all around Europe, especially local ones, that it is very hard to share information about them with a larger community.
Here are the most important assumptions of our
UniLetter
:
An efficient letter
Our idea is to prepare the most informative newsletter possible. The layout will be based upon the simplicity and minimalism of graphic effects.
Initially we want to limit the amount of content to 2 pages A4.
A short letter
We are overwhelmed by the amount of news we received daily, incl. news from the museums, and no one is able to read a long newsletter. Readers will choose what is the most interesting to follow. So: we'll prepare a 2 line conclusion and add the link to the website.
In case of important statements, announcements or any other text needing to be published in DELETE detail, these will be produced in full.
The most important for our UniLetter is to be prepared by the Universeum Community for the Universeum Community and for recipients from outside the university museums sector whom we would like to reach with our information.
The content of the UniLetter depends on us!
It will be prepared when you will send us news to be published!
For the firt issue
The first issue of UniLetter will consist of information about:

Recent projects e.g. Using objects from collection in teaching
EAHD [European Academic Heritage Day]
News from the UNIVERSEUM Board
Working Groups announcements


We plan to publish the first issue of UniLetter by the end of November.

Please send us information about your initiatives: 2 lines of introduction/summary and a link to the related website.
On behalf of the UNIVERSEUM Newsletter Working Group
The mailing box is located at Medical University of Gdansk, Poland