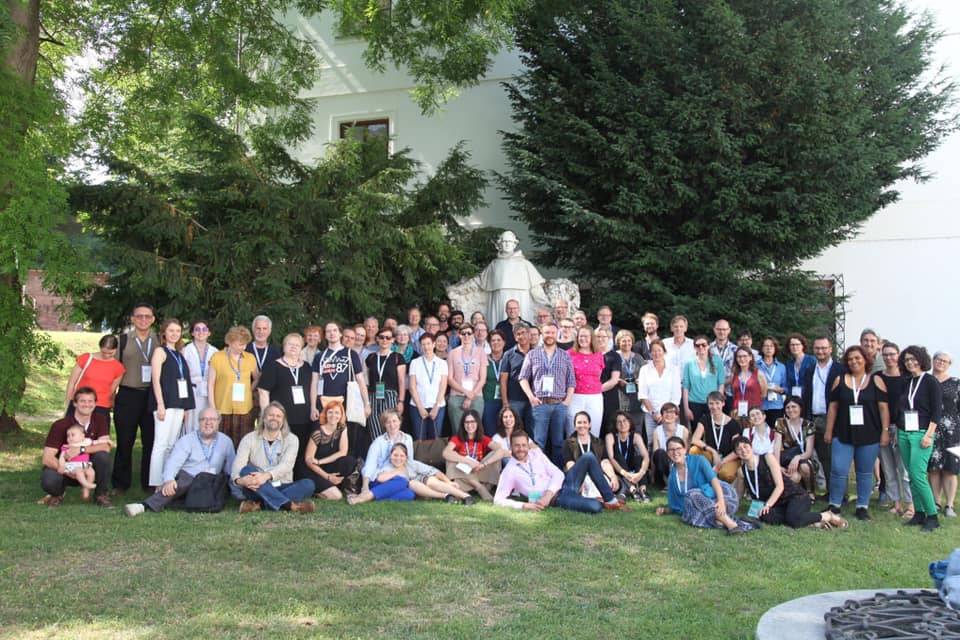 The 20th Universeum Annual Meeting took place in The Czech Republic, from the 18-21 June 2019.
This year the conference has been organised and hosted by the Mendel Museum of Masaryk University in Brno, together with Charles University in Prague (Czech republic) and the University of Bratislava (Slovakia).
All the informations on the website of the 20th Universeum annual meeting in Brno : click here
CALL FOR PAPERS
The theme for  2019 was
UNIVERSITY MUSEUMS & COLLECTIONS AS NETWORKS FOR UNDERSTANDING THE WORLD: SHAPING NARRATIVES OF KNOWLEDGE FOR THE PAST, PRESENT, FUTURE.
This main theme focuses on how the university perceives the role of university museums and how new interpretative approaches in sociology, museology, heritage management studies, history and the sciences etc., define and shape the relationship between universities and their museums.
The entire development of the theme and the sub-themes associated in the call for paper as well as the template of your abstract.
All abstracts has been reviewed by the programme committee;
Ondřej Dostál,Mendel Museum, Masaryk University (CZK), Chair
Lucie Vychodilová, Mendel Museum, Masaryk University (CZK), Vice-Chair
Frédérique Andry-Cazin, Sorbonne University (France)
Esther Boeles, University of Amsterdam (NL)
Maria Economou, The Hunterian, University of Glasgow (UK)
Martina Galetová, Charles University (CZK)
Marlen Mouliou, National and Kapodistrian University of Athens (Greece)
Sébastien Soubiran, Jardin des sciences, University of Strasbourg (France)
Michal Stehlík, National museum (CZK)
Pavol Tišliár, Etnology and museology Comenius University (CZK)
DOCUMENTS :
Universeum 2019 – CALL FOR PAPERS
Universeum abstract template 2019 BRNO
TRAVEL GRANTS
To encourage the participation of undergraduate and postgraduate students or junior professionals at the next Universeum meeting in Brno and Prague, on the 18-21 June 2019, Universeum offered 5 travel grants of 300 euros each.
To qualify as grantee, you have to be a student or junior professional (less than five years of professional activities in U-heritage) at the time of application and present a paper or a poster.
Successful applicants were also be asked to write a blog about the conference on Universeum website.