Share your stories on European Academic Heritage Day 2022!
For European Academic Heritage Day 2022 (Friday 18 November) we organise the following activities: an online campaign through Instagram and Twitter, and an online morning coffee break to discuss your social media entries and to get together to celebrate this important day.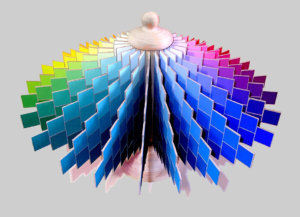 The Theme
To celebrate European Academic Heritage Day 2022, we ask you to demonstrate the richness and diversity of our collections, by reflecting on the theme of COLOURS. You can either interpret the theme literally or metaphorically: Let your inspiration run free!
How to join?
Choose one object and its photograph or video (of up to 1 min length) and create a short story about it (no more than 60 words for each). Then post this on Instagram with the hashtag #AcademicHeritageDay2022 together with the Universeum handle: for Instagram: @Universeum_Network, for Twitter: @universeum_eu.
The campaign starts on the morning of 14 November and ends on the evening of 18 November 2022.
Please feel free to also invite colleagues, students, volunteers and visitors to take part in this campaign. There is no limit to the number of entries. If you don't have an Instagram or Twitter account and don't have access to someone who does, please email your entry to us at contact@universeum-network.eu, and we will share it on our socials for you.
Online European Academic Heritage Day morning coffee break
On the 18 November, at 10:00-11:30 am Central European Time, we will run an online meeting inviting participants who posted at the online #AcademicHeritageDay2022 campaign to give a short talk about the object of their choice. Registration is not required for this event. Please use this Zoom webinar link.
We hope you will join us in great numbers! Happy European Academic Heritage Day!